Orthodontia is the specialty of dentistry that is
concerned with the treatment of improper bites and crooked teeth.
Orthodontics is the specialty of dentistry that deals with the diagnosis, prevention and treatment of disorders of the face and mouth caused by crooked, crowded or prominent
teeth or jaws that do not fit together harmoniously.
 
First of all, crooked, crowded teeth are hard to clean properly, thus increasing the risk of caries and fillings. Secondly, teeth and jaws that do not fit together harmoniously do
not allow a person to bite with a fair and functional so the teeth and the bone that holds them to experience damage. Sooner or later this can result in the loss of those teeth.
Third, crooked teeth or jaws can cause gum irritation and eventually lead to gingivitis and other periodontal problems. Due to technological developments of orthodontics in
recent years, any age is suitable for orthodontics.
Metal braces is a common orthodontic treatment which we often apply to children, teenagers.
They consist of small metal parts (braces) for each tooth separately. The braces are connected with a special orthodontic wire using elastic or metal ties.
Children can choose colored elastic ties to make their braces look more enjoyable.
Classic metal braces (like all orthodontic devices) exert a mild and constant pressure on the teeth to move them to the desired position.
Depending on the development of the treatment, the orthodontist will adjust the pressure exerted on the teeth through the wires.
Metal braces are still mechanisms, meaning that the patient is permanently wearing them and are removed from the orthodontist at the end of treatment.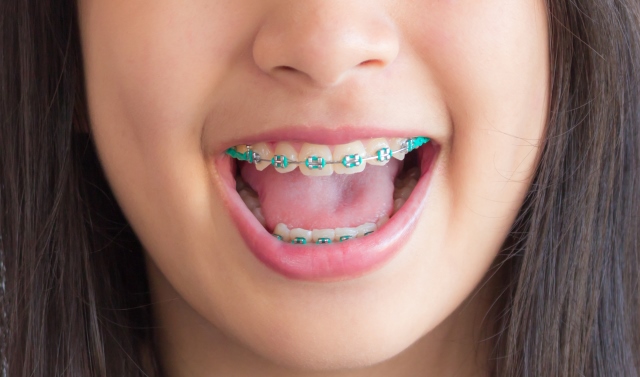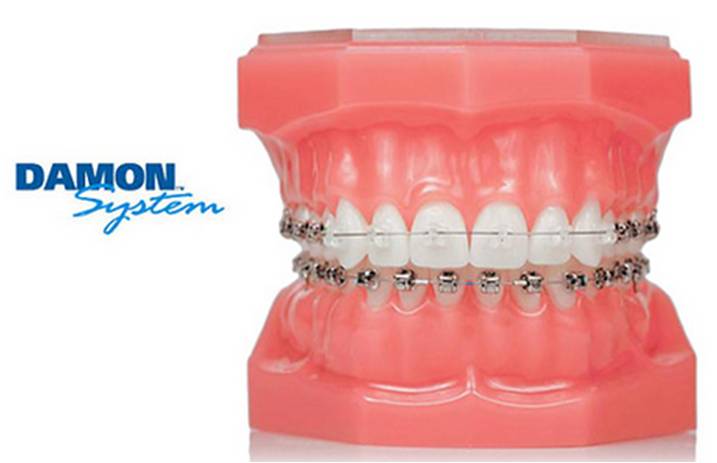 Self-ligating braces - Damon braces
The Damon system is an innovative technique in the way the orthodontic device is manufactured and operated.
The Damon brackets do not use elastic or metal ties to hold the wire and the braces together. Instead, a permanently installed movable mechanism secures the wire in
each bracket.

This difference offers many advantages:

• Less friction between wire and braces
• Easier tooth movement with less pressure
• Shorter treatment with fewer visits
• Reduced trapping of food in braces
Ceramic (translucent) braces
Metal braces are no longer the only solution for teenagers. With the evolution of materials and technology, we can now use ceramic braces of high aesthetics for
your orthodontic treatment.
The braces are made of white ceramic material (porcelain) that mimics the naturalncolor of the tooth and makes them much less visible to others. In addition, porcelain
does not absorb pigments and thus does not alter its color.
Ceramic braces work just like conventional metal braces, they are just as effective and the treatment is completed at the same time. It's an excellent choice for those
young people who feel uncomfortable with metal devices.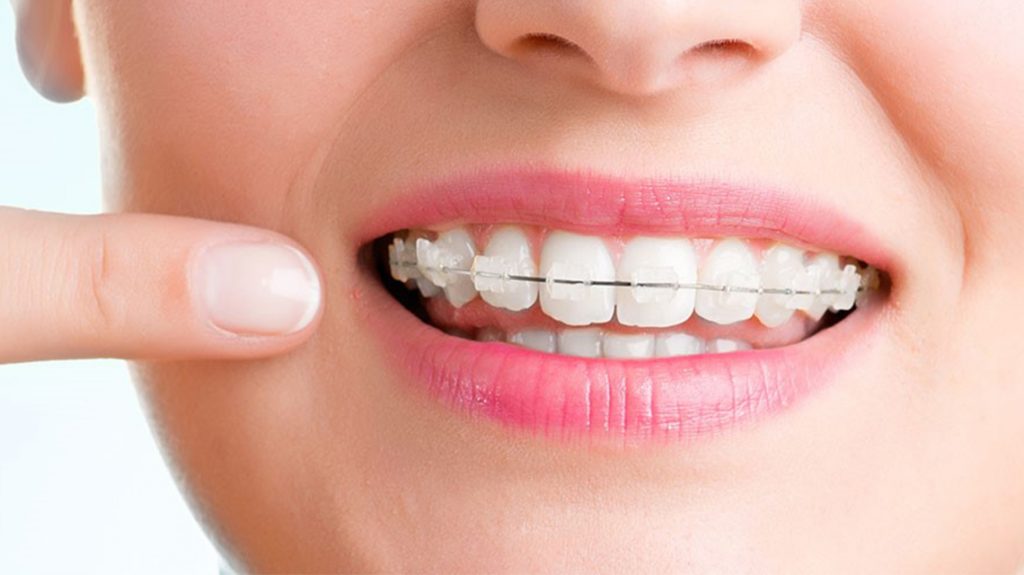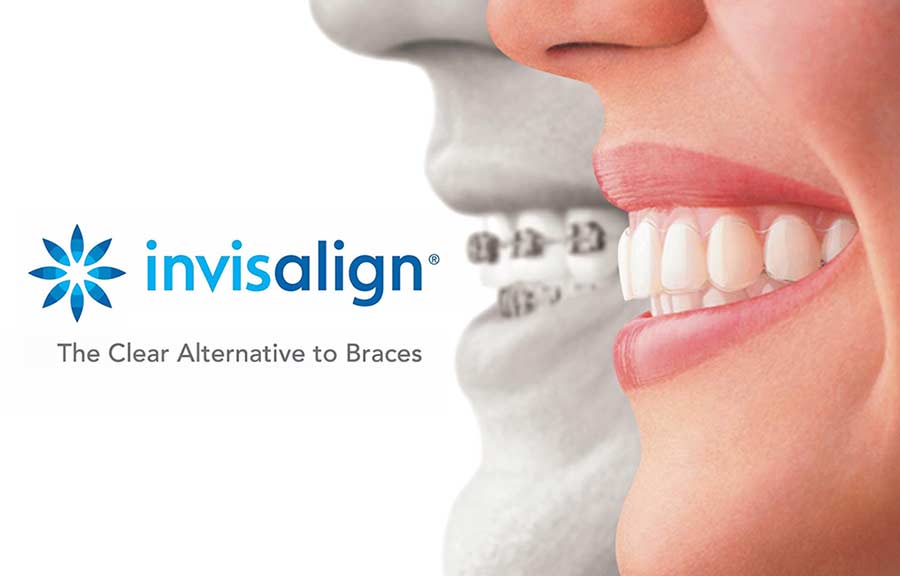 Invisible transparent aligners - Invisalign
Invisible aligners treatment is an innovative method of orthodontic treatment that is done without braces.
They are thin, transparent "plastic splints" customised for your teeth with the help of advanced computer software. As the treatment progresses, the aligners are replaced
with new ones to adjust the pressure applied to the teeth. The patient wears the aligners almost all day except for food, oral hygiene or whenever it is absolutely
necessary to take them off.
Invisalign aligners can be used for the majority of orthodontic problems, even in cases where large tooth movements are required.

Advantages
• They are invisible
• Very easy to use
• Minimum adjustment time
• They do not cause irritation to the gums
• They are removable and can be removed by the patient himself
• Easy to clean
• They are suitable for periodontal patients
Lingual invisible braces – Incognito
Incognito lingual braces are a contemporary and advanced solution for adult orthodontic treatment. They are placed on the back of the teeth (lingual side) and are
not visible during the treatment.

They are manufactured in specialized laboratories with the help of robotic technology something that ensures absolute precision and adaption to the individual anatomy of
the teeth of each patient.
This invisible treatment can be effectively used for all kind of orthodontic problems. The duration of treatment depends on the type of the problem.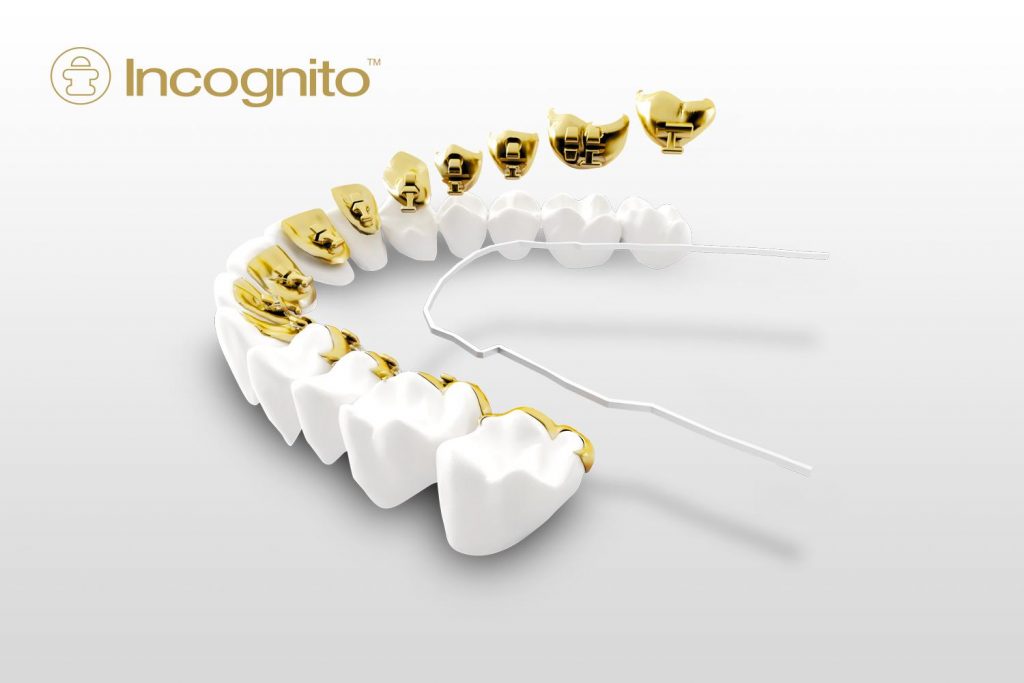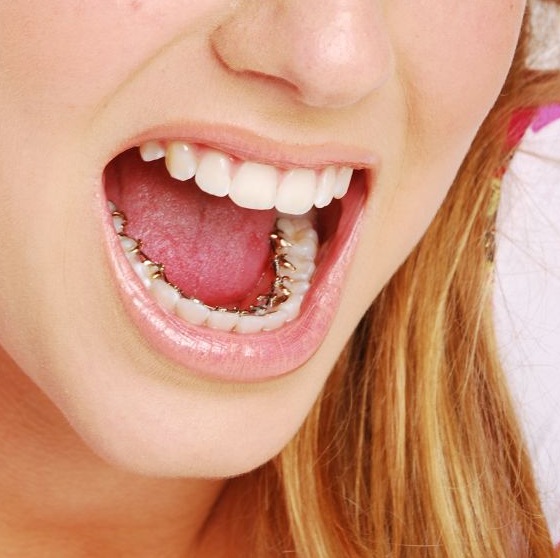 More and more adults are now choosing to start orthodontic treatment. Many, of course, have increased demands on aesthetics. Technology and modern materials
today offer excellent solutions that are highly aesthetic and suited to your need.

Call as today for a free consultation